typed for your pleasure on 4 September 2008, at 12.02 pm
---
Sdtrk: 'Syncopot' by Ron Geesin
Four days into the month, and it looks like a slim showing of news. Perhaps things will pick up, though… I mean, apart from Simroid-chan and Holon-chan, what's Kokoro Co. Ltd been up to? Or KITECH, for that matter? Didn't Baeg Moon-hong promise that EveR-3 would be making her debut before we see the back of 2008?? And should I even enquire about the company that brought the world Dion? Don't tease us, people; it's impolite…
So what have we got for September? We have
+ a new model of Personal Companion by the name of Brandi-Lynn, from the good blokes at 1st-PC.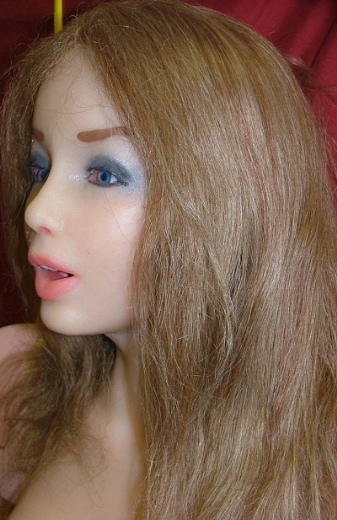 CAUTION: does not come with hairbrush
At 5'5″ and around 55 lbs, boasting measurements of 36.23.35, she seems rather pleasing! And to me, she bears a passing resemblance to Heather Graham. I think it's the hair. Put her in a pair of rollerskates — the old-style ones, not the inline kind — and see if I'm wrong…
+ Phoenix Studios, as expected, has added yet another sexy Boy Toy to their sexy stable.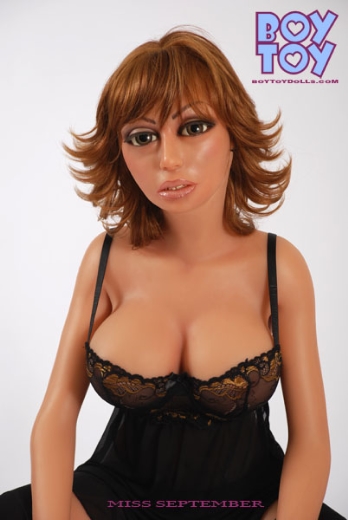 CAUTION: pointy hair
Miss September is an enticing lass, I'd say. And did you notice that she's got, err, more to offer in the bust department? 'I come with enhanced breasts at no extra charge!' she says. That's a pretty positive selling point, so you have to admire her initiative.
+ And rounding out this month's report is a personal item; this Sunday past, I was once again the subject of a blitzkrieg ten-minute interview conducted by Tanya Gold, for The Independent, a newpaper from the UK. She'd sent an Email asking if I'd be willing to speak about being Sidore's long-suffering husband, so I naturally said Yes. At the very least, it should be interesting; for one, she seemed genuinely startled when I mentioned that my ideal partner would be a walking, talking Gynoid… I mean, who knew, right? *gestures to 'Shouting etc etc' in general*
She tells me the article should materialise sometime next week, and of course, once I know, you lot will know. You know?
Technorati tags: Simroid, Holon, Kokoro Co. Ltd., KITECH, 1st-PC, Phoenix Studios, Boy Toy Dolls