typed for your pleasure on 10 February 2007, at 2.13 pm
---
Sdtrk: 'Dead womb' by Death from above 1979
In the interest of promoting a wee bit more interactivity from readers of 'Shouting etc etc' — the ratio of people that visit to people that actually leave comments is probably about 10:1 — I came up with this after finding new info and pics concerning China's first Gynoid, Dion. Yes, that's forthcoming as well.
So I thought: in the meantime, why not whip up a poll? Why not, indeed?
And here are the nominees!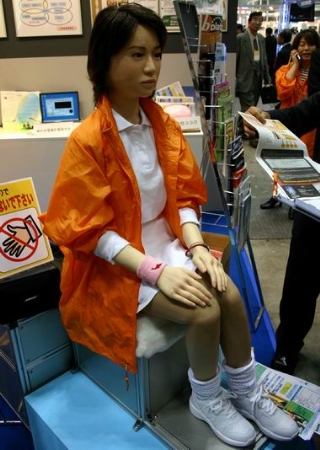 Actroid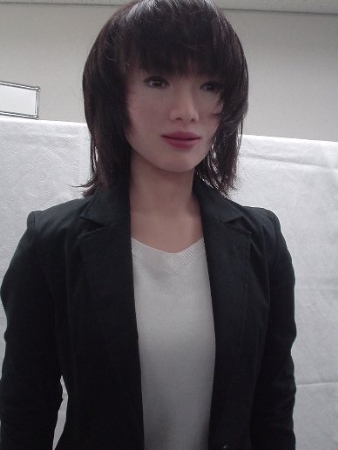 Actroid DER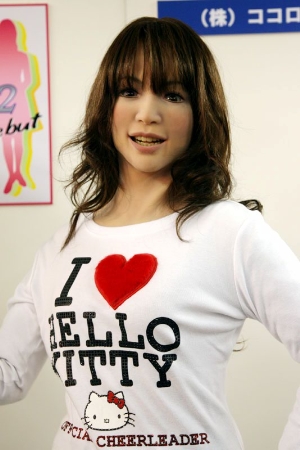 Actroid DER2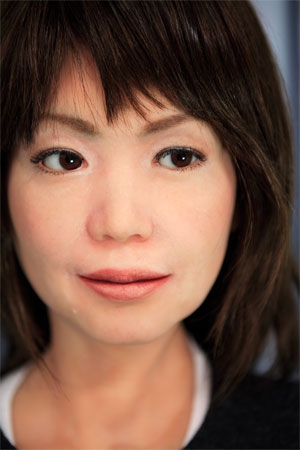 Ando-san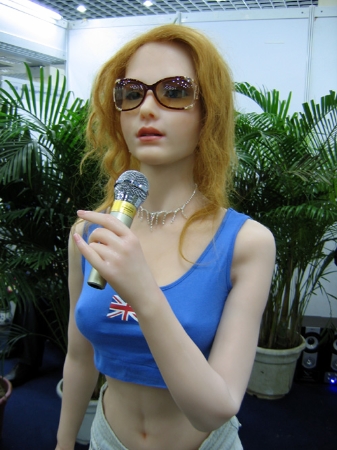 Dion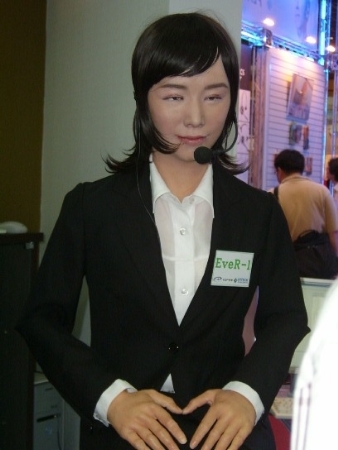 EveR-1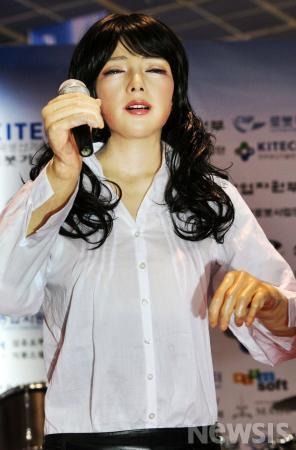 EveR-2 Muse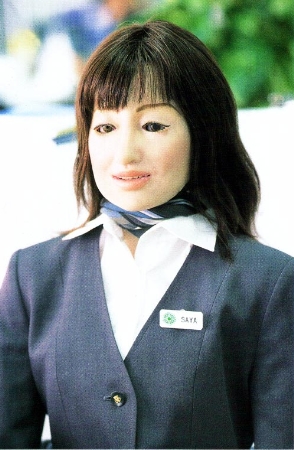 Android SAYA
If you're so inclined, you can indicate who you voted for and why in the comments. And anyone who pipes up with any bobbins along the lines of 'well, they can't even walk, let alone fu…' or worse, gets the back of my hand. This poll is for Amusement Purposes Only. That also means you won't actually win a date with the lass that receives the most votes, either. But don't let that prevent you from voting, by god!
The poll will run for a week, so vote with vigour
ADDENDUM (17 Feb): Well, it's been a week! I kinda lied; you can still vote after today, but I just wanted to see what results would occur within a seven-day period.
Unfortunately, very few people commented, but a handful did at least vote. Glancing at the stats right now, it seems Actroid DER2-chan has taken most peoples' hearts, with 58% of the vote; EveR-2 Muse came in second with 26%; and a couple of people were drawn by Ando-san's MILFiness, at 11%. Sadly, everyone else received nul points, with the exception of poor Actroid DER-chan, who got a single vote, as I voted for her. 🙂
Remember, you can keep voting if you like! I'm sure the other lasses would love some appreciation as well! Just think: dirty week-end
Technorati tags: Gynoid, Actroid, EveR-1, EveR-2 Muse, Synthetik