typed for your pleasure on 30 March 2008, at 4.16 am
---
Sdtrk: 'Butcher's tale (Western front 1914)' by the Zombies
Never let it be said that I don't mention personal occurences in my life! NEVER LET IT BE SAID, UNDER PENALTY OF DEATH.
+ Remember how at the arse end of 2007, I was whinging about my inability to write anything? It seems things have picked up, as I CAN'T STOP WRITING. You'll be pleased to know that my Muse is off her holidays, and I've got like ten posts in the hopper as of this writing. Well, three are half-complete, but that's still a rather impressive sum. Better start placing bets now as to when the well dries up
+ After six months of peaceful cohabitation, Tsukihime is moving out of Deafening silence Plus. She's gotten engaged to some bloke, and as continuing to live here would prove quite awkward to all parties involved, she's a-movin' on up. Well, out. Sidore and I wish her the best of luck.
Now we can hold all of those cotillions in the livingroom that we've been itching to host!
+ Did you see the 'Media appearances' page up there in the Personal bits section, left sidebar, up at the top? Originally, I was just going to create that for Sweetie's oft-neglected site, but then I figured there's no reason it can't be on my blog as well. So there it is! It should go without saying that those are all the appearances that we approve of; there's one that doesn't get our Stamp of Approval, as it's 50% fallacy and 50% supposition. But we don't talk about that one
+ Due to spambot infiltration screwing up peoples' ability to leave comments, I might well attempt an upgrade of WordPress quite soon. Wish me the best of luck, otherwise… well, I shudder to think what may happen
+ This may be the Greatest Picture Ever. It's pretty hard to dispute, I'm sure you'll agree.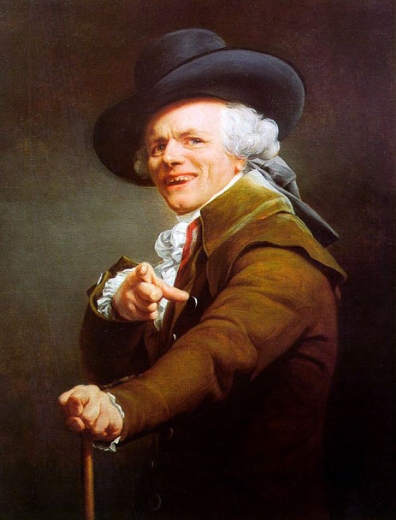 'Tis true, Your Lordſhip iſ a ſtraight-up pimp'
+ And finally, I conclude with a haiku I dredged from teh Intarwub:
Haikus are pretty neat
But sometimes they don't make sense
Refrigerator
That is all!