typed for your pleasure on 17 July 2005, at 8.19 pm
---
Sdtrk: 'A thirsty fish' by The Hafler trio
Browsing iichan's Miko board, I ran across something fab — an Internet version of omikuji. Omikuji are fortunes that you draw when you visit a Shinto shrine in Japan. The traditional process has you shake a container filled with narrow sticks, and you randomly pull a stick out of the container's hole. You then go over to a series of small drawers, and open the drawer indicated by the number on the stick, and pull out a slip of paper that tells your fortune. This version simply has you select a box, and your outcome will be one of the following:
大吉 (dai-kichi, great blessing), excellent
中吉 (chuu-kichi, middle blessing), average luck
小吉 (shou-kichi, small blessing), moderate luck
吉 (kichi, blessing), standard luck
末吉 (sue-kichi, near-blessing), meh
凶 (kyou, curse), a curse, obviously
大凶 (dai-kyou, great curse), Screwed
Purely by accident (or was it Fate??), I clicked on one, and this is what I received: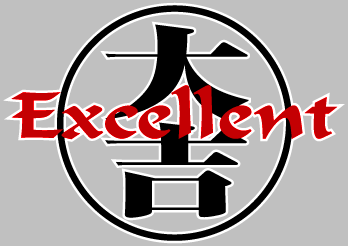 Time to send out some more resumes!