typed for your pleasure on 20 August 2008, at 1.12 pm
---
Sdtrk: 'I just wasn't made for these times' by the Beach boys
Summertime's nearly overwith (thankfully), but it's still sound advice to stay indoors where the air conditioning is and buy something online! After all, with US petrol prices hovering close to European levels, who wants to drive anywhere?
+ It's… it's lovely…
We at Coffincouches.com have the mindset of thinking "Green" and we know it is different but we strongly believe in recycling. Our niche happens to be 18 gauge steel coffins which we collected from local funeral homes primarily in Southern California. It is a health and safety law that funeral homes cannot resell used coffins to the general public. We approached funeral directors with the attitude of recycling. These coffins are not used for burial due to slight cosmetic inconsistencies. They are reconfigured and modified resulting in a finished product – a unique one a kind coffin couch.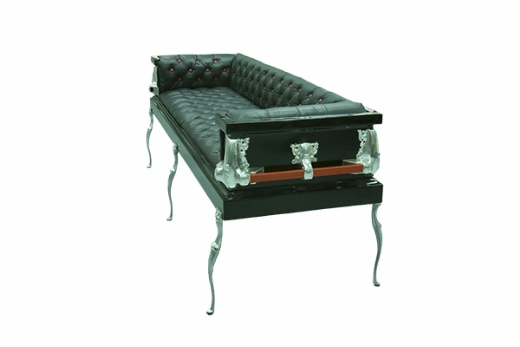 YES. A COUCH MADE OUT OF AN ACTUAL COFFIN. I need to start making more money, so I can get a bigger place, so I can fit one of these bad boys into it. Just over there, at a right angle to my Eero Aarnio ball chair
+ Come to think of it, I'll need money for a whole new house, so I can buy some land in Scotland, and have it built upon it.
Buy a Laird, Lady or Lord Title today!
Have you ever wondered what it would be like to buy a title? For as little as $59.99 you can buy a noble title and your very own plot of land on an estate in Lochaber, in the Scottish Highlands. As a Scottish land owner you will be privileged to style yourself Laird, Lady or Lord of Lochaber.

The Laird title is the Scottish form of a Lord title, meaning "land owner" and by purchasing one of our range of plots you will become owner of your very own Highland Estate and Lord title – you choose how large an estate you want to own. Joint estates are available for couples.

You will be asked to provide us with the new Lord's name when you place your order and we will swiftly deliver the fully personalised documents in a beautiful glossy full colour folder, shrinkwrapped to protect it in transit, and gift wrapped if desired. Whether it's for yourself – or it is a gift, the pack is a delight to receive. You may use your land however you wish – feel free to take up residence if your Estate is large enough!
One of the things you get with your deed would be a heraldic crest of your very own. I'm tempted, so tempted… I mean, come on. Laird Davecat and Lady Sidore. Say that aloud, in a voice approximating Sean Connery's for the full effect
+ This would be a very important test, that every one of us can use, that I found on das Interbutt.

Created by OnePlusYou
Cos y'know what? You never know when you may be forcibly ejected into the endless frigid vacuum that is Space Itself. You could even compose a haiku if you have enough time and a pen and paper!
Tumbling fast now
Explosion wrecks the capsule
This would be ggllarghaharrguhpfft
+ I really need to be reading ths more often: Overheard Everywhere. It's rather like that Lewis Black joke about when he caught the tail end of a conversation from a lass on a cellphone '…and I would've gone back to college, if it weren't for that horse!', only for several high-larious pages.
Drunken wedding guest to videographer going from table to table: Zach*, I want to wish you and Jenny* many years of happiness, and I hope you get as much pleasure out of fucking her as I did.
Other guests at table: Erase that! Erase that!
Videographer: Are you kidding? This is like gold!
or
Professor: I think I popped a few Oxycontins before I wrote this so it might not make any sense.
or
Victoria's Secret salesgirl to couple: Our bras are 15% off today.
Male: I prefer it when your bras are 100% off.
Victoria's Secret salesgirl: [With a blank look on her face.] That wouldn't make sense. Then they would be free.
Quality. In the air and everywhere
+ Also, allow me to geek out for a minute — no laughing, you — and say OMFG WATCHMEN!!1!
Although I've not seen '300', the bloke who directed that handled 'Watchmen' and so far, it looks like he's done a fine job with the visuals, at the very least. I'm actually excited to see this when it comes out next March, and I daresay it might be even be a faithful adaptation of one of my favourite graphic novel series of all time. As long as it doesn't get fucked and waylaid like that atrocious, hideous, ill-handled, and smelly film version of 'League of Extraordinary Gentlemen', I'll be really happy. I might actually stop hating Hollywood for a couple of minutes! Although Alan Moore, the madman genius who wrote the story might not agree; he's had a long history of Hollowwood taking liberties with adapting his works to the silver screen — 'League' would be a prime example — cos in looking over the credits, his name's nowhere to be found… Still, I'm keeping my fingers tightly crossed
+ And finally, it appears that Paula 'Botox-chan' Oliveira has A NEW CHALLENGER.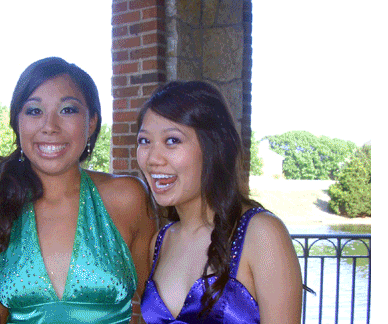 You will soon find this pic distracting / annoying / terrifying
I dub thee… Lockjaw-chan. Perhaps this is the effect she was going for?

ta very much to KrazyQ for Lockjaw-chan's pic