typed for your pleasure on 17 August 2007, at 2.26 pm
---
Sdtrk: 'Ashes to ashes' by David Bowie
Apart from the heat and humidity, there's one more really good reason why I despise August: the fucking Woodward Dream Cruise. Ugh.
Since it's that time of year again, I will now trot out the post I wrote back in 2005, concerning this seasonal atrocity. As SafeTinspector says, if you haven't read it before, it's new to you.
Jeeves, fetch me my rocket launcher

The Woodward Dream cruise, if you're lucky enough to not be familiar with it, is basically an excuse for all the gearheads and nostalgia freaks in the state (as well as a couple from neighbouring states) to cruise up and down Woodward, which is the main drag of the Tri-county area, as well as the dividing line between the west side and the east side. It's ostensibly a sad reenactment of the 'good ol' days' of the Fifties and Sixties, when Detroit had both a functioning auto industry and places worth visiting, and young people would drive aimlessly up and down Woodward in their oversized automobiles. Now, once a year for the past.. however many years.. all those individuals who grew up during those years that have reconditioned 'classic' cars spend an entire week-end, driving aimlessly up and down Woodward, slowing traffic down, and being a general nuisance.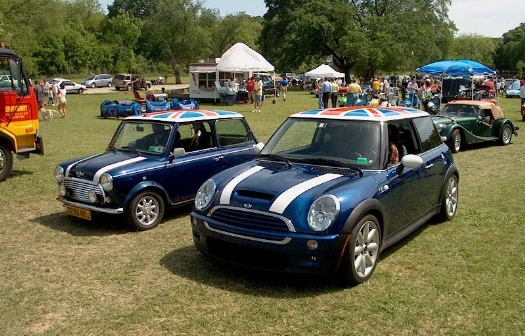 Superior!