typed for your pleasure on 23 March 2014, at 7.01 pm
---
Sdtrk: 'Tonight, we fall (John Foxx and the Maths remix)' by ADULT.
It's almost Spring! That… should mean something in the context of Synthetiks and the people who build them and/or love them, but it really doesn't. But the fact that everything's attempting to thaw means that we won't have to look at dirty snow for much longer! Dirty snow is an affront to the eye, as I'm sure you'll agree. So while you're waiting for your allergies to flare up, why not read this instead?
+ According to fellow technosexual Vokabre, Alisa Zelenogradova, who you'll recall is Russia's first Gynoid, is being improved and upgraded! Neurobotics have given her a better body with improved mobility, as well as a remote manipulator control for her right arm, as seen here:
It seems that Neurobotics are concentrating on developing humanoid robots for telepresence work, which makes sense. From the few telepresence robots I'd seen, she'd be the most attractive, with an appearance more like an Organik human. Which kinda brings the future of 'Surrogates' closer to being a reality! You might want to hold off on asking Alisa to hold your martini for now, though.
Neurobotics also debuted another Gynoid they've been working on as a panelist on a Russian science telly programme! Much like Alisa, her silicone face is modelled after an Organik lass, and the Gynoid's name would be — wait for it — Tuma Urman. *sigh* Try not to hold that against her.
Despite the fact that she has legs, she can neither walk nor stand yet, but I'm sure her handlers are working on that as well. You can read more about… Ms Urman… here, if you can automatically translate Russian with that big brain of yours.
+ Remember Private Island Beauties? Well, you should, cos they never went away. Head sculptor bloke Patrick Wise has been improving on what he's had to offer with his silicone sirens, and I got some info on new developments from him via Electrode Mail.
He's completed a new skeleton for the Girl Next Door body type after two years' work, which boasts of a more fluid and easy-to-manipulate quality. Not only that, it can make for better posing, as it's twice as strong as the original skeleton, he says. The downside is that the more advanced skeleton's added a bit of weight — we're looking at +/- 60 lbs — but that's the price you pay for durability, squire. Believe me, 60 lbs, when speaking about a Doll, is a pretty damned good weight.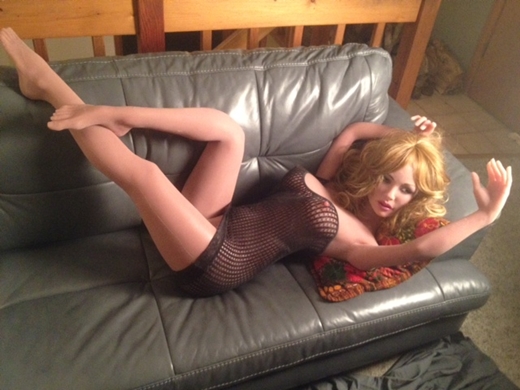 That's the sort of motion that's usually followed by a yawn. So can she yawn?
Also two and a half years in the making is the new Island Girl body type. She stands 5'7″, with natural-looking breasts that feature puffy nipples. The Island Girl body can use the same heads as the Bathing Beauty body, but Patrick aims to create new heads for it as well. As always, you'll never be short on choices!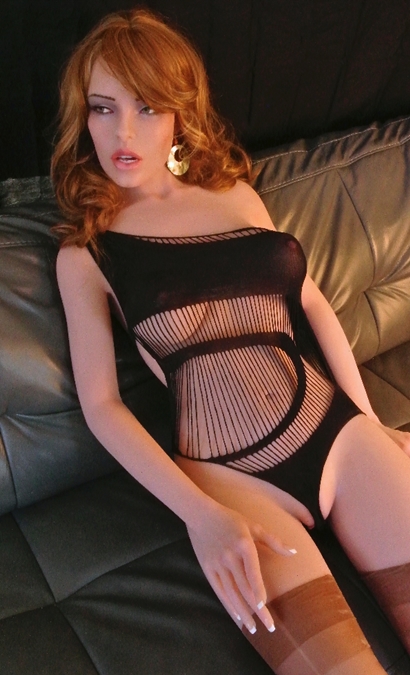 Isis, with the Island Girl body, in her churchgoing clothes
+ Catherine de Lange wrote an article for New Scientist recently entitled 'Cure for love: Fall for a robot to fend off heartache'. As you suspect, it is Relevant To This Post. Well, blog.
Attachment is one thing, but love? That will come in about 40 years' time, with improvements in speech recognition and generation technology, says David Levy, AI researcher and author of the book Love and Sex with Robots. "When we can have entertaining, informative, loving conversations with robots, I think people will start to fall in love with them in serious numbers," he says.

Just consider the fact that people can fall in love over the internet or through phone calls. "It is perfectly possible to feel strongly attracted to someone you've never met," says Alan Winfield at the University of the West of England in Bristol, UK. "If a conversational AI is compelling and gives the impression of getting to know you, then you are going to form a bond."

The level of language understanding and emotional intelligence displayed by the operating system in Her is still some way off, says John West, senior solutions architect at Nuance, the company that provides the voice recognition technology for Apple's Siri and Samsung's S-Voice. "Understanding and adapting to the way people naturally talk is the biggest challenge and requires an in-depth knowledge of linguistics and semantics," he says.
the entire article is here
Granted, there will always be people who are keen on meeting, dating, and marrying Organik partners. But for those of us who'd like an equally-valid option as the technology gets progressively better, then artificial humans are clearly the solution, and as they provide a much more consistent alternative to bad partner decisions, or no partner at all.
Personally, I've yet to watch Spike Jonze's 'Her'; as you suspect, many people have asked me if I have. To me, one of the crucial components of any romantic relationship I'd be in would be a physical element — long-distance relationships don't cut it for me. So while the advanced AI in 'Her' would be appealing, it wouldn't be the same as having someone to hold. Unless, of course, you were to place that AI within a prosthetic body! But there are quite a few people who engage in long-distance love, and if they're the sort of person who not only can't find the right Organik partner, but also have an open mind, an AI would do them rather well…
+ Ruby13 have refined their website — you know they're on Twitter as well as the other social medias now, right? — and among other things, there's a lovely page that's dedicated to the head sculptor and founder of the company, Don Edmondson, who regrettably passed away last year. Give the site a look, and see what you think!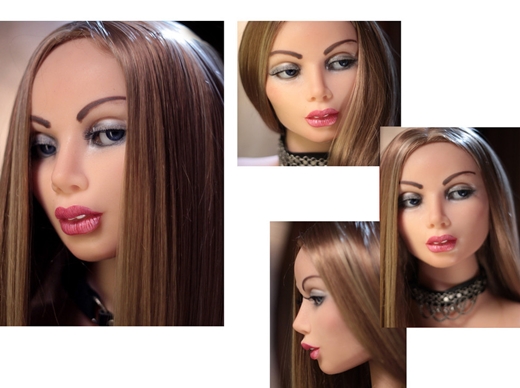 Ruby13's seductive Face 10, in case you somehow forgot what she looks like
And you'll find a new link in the lefthand sidebar as well: please add Doll Sweet to your List Of Potential Companies You'll Be Saving Up To Get A Doll From. Doll Sweet have a solid pedigree behind them: it's the Chinese distributing/manufacturing arm of Arte Tokio, which is a Japanese Doll-making studio formed by ex-employees of 4woods. And if that curiously doesn't convince you to look into what they have to offer, here's some photos of their Kayla head on the 161cm body. You should probably sit down, if you're not already.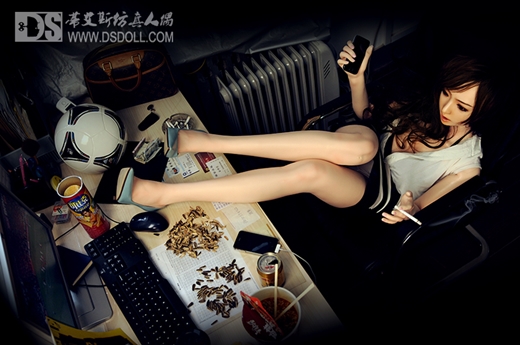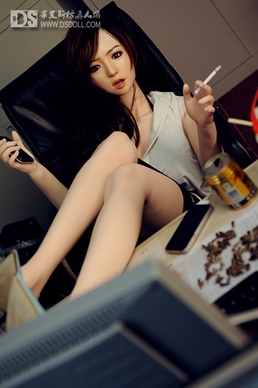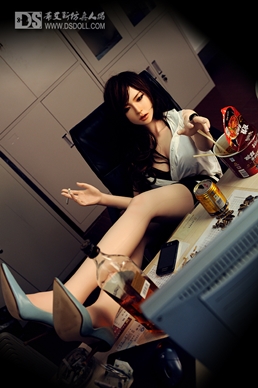 A beautiful rubber lass into The Beautiful Game, eh? Yeah, she's a keeper
There's enough photos and videos of the selections they have on offer to keep you occupied for a while, where you'll be hamstrung by decision. That sort of thing happens in iDollator culture more than you'd think.
+ Quite a few people had pointed this out to me: so recently, there was a CeBIT computer expo at in Hanover, Germany that featured something that shouldn't have taken as long as it has to realise, but it can only get better now that the idea's out there. German software developer Tobit's booth prominently featured robot pole dancers.
'Why didn't anyone think of this before??' I know, right?
Apparently, Tobit employed the robots' services back in 2012, but this year's models, as stated by the Tobit rep in the video, have different movements and bigger breasts. *nods approvingly*
An article on BBC News adds, 'Visitors with a robo-fetish can pick up one of the dancers for about 30,000 euros ($39,500, £25,000)'. As I always say in these types of scenarios, for those of us technosexuals who prefer their Gynoids with silicone skin, a quick visit to one of those online shops for maskers can work wonders…
In that vein, here's a sexier and more adept animatronic dancer. You'll definitely want to embiggen the video to properly see the details…
…that is, apart from her face. Well, she's wearing a mask. But what's the story behind this affictitious sexpot? She's an art piece by Jordan Wolfson, and is currently being exhibited in a private room *ahem* at the David Zwirner Gallery in New York, from now until 19 April. Jordan worked with a special effects company for her construction, and not only does she lipsync to the song's vocals, but she has facial recognition software, so that her eyes can meet yours. Again, were she not wearing that mask, that would be incredibly appealing, but the juxtaposition of fear and desire is undoubtedly what Jordan is aiming for. Perhaps someone else will make a less-transgressive version of this piece, as her movements are incredibly fluid and alluring. Also, she needs some open-toed shoes as well, damnit.
+ And of late, the Missus herself has had a couple of interviews to her credit! As much as I enjoy doing proper interviews, it's always fantastic when a reporter wants to speak with her as opposed to me, as Shi-chan can provide a unique perspective by the fact that she's Synthetik. As always, my rubbery wife is doing me proud!
Over the course of January and February, she'd done an interview via Email with Sofija Stefanovic, for issue 21 of a bimonthly Australian publication called The Lifted Brow, as well as one with Sam Schneider for ZoomNews.es. The one for The Lifted Brow is print-only — a rarity in this day and age — but you can order one for yourself or a loved one here. As far as the other interview, entitled 'El matrimonio de Davecat y Sidore Kuroneko visto desde los ojos de la muñeca', you can stare at it here. Hope you can read Spanish! I probably should've mentioned that earlier, but I'm sure the title was a bit of a giveaway.
Here's hoping that Shi-chan will get more offers to take up the interview mantle! Well, legitimate offers, I should add. Dr Phil and similar sensationalists hardly count
danke schön to Vokabre, for all the bits and bobs about Jordan Wolfson, Alisa, and… Tuma