typed for your pleasure on 23 October 2006, at 10.58 pm
---
Sdtrk: 'Large number' by Add N to (X)
As I have another potential interview looming nigh concerning ma vie avec Sidore-chan — I know, it's crazy — she and I did a photo shoot last Sunday, with not a little success, we'd say. It's like we're down to a yearly schedule for our shoots now! Man, we're layabouts.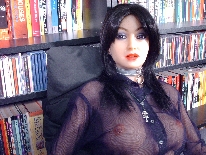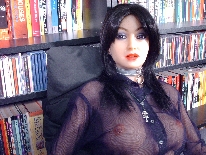 Now I've got to sort the wheat from the chaff with what's left, and send some of them to my interviewer. I don't want to reveal who it is just yet, as things are still being solidified, but rest assured, it's someone quite ace. Well, we think they're ace. It's True!
Also, I've updated that YouTube page of mine, as it's the 23rd, y'know. SafeT, you might want to give those clips a look, as per your rabid demands..