typed for your pleasure on 4 February 2006, at 3.13 pm
---
Sdtrk: 'Cold' by Nurse with wound
Hello Kitty is like an extraordinarly twee version of Ice-9 — whatever is touched by the paw of Kitty, is instantly rendered Cute. Hence, these fine guitars!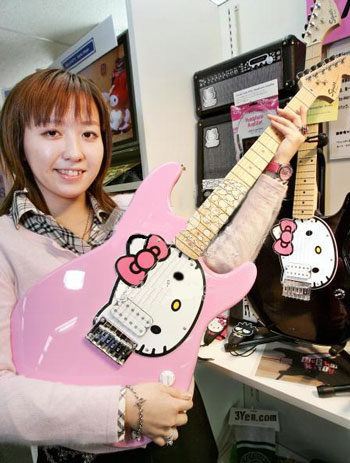 Dig that fretboard! There's something, ah, round on it
These entry-model Stratocasters have been available since last October in the States with price ranging $200 to 300 USD and will now be sold in Japan (hence the photo below in Sanrio's showroom in Tokyo on January 26).
I'd love to get one of these for Sidore-chan, but as it is, she's more of a bassist