typed for your pleasure on 11 August 2005, at 1.58 am
---
Sdtrk: 'Out out out' by NON
File this under 'Things That One Only Finds in Japan'. Behold: the art truck phenomena.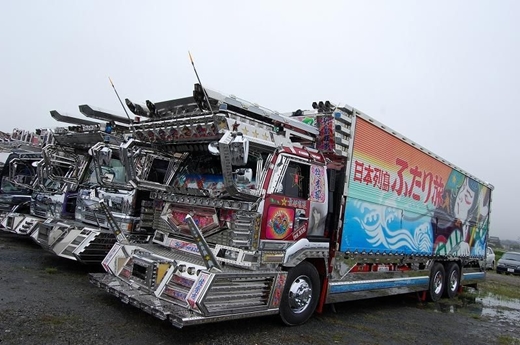 As you probably suspect, finding decent info about art trucks (or, as they're also known, 'deko-tora', short for 'decoration truck') in English is uncommonly difficult, but from what I gather, they're simply trucks used for shipping that just happen to be heavily customised by their owners. Like those who 'rice out' or 'dub' their Asian-made sports cars, they're for showing off, but unlike sports cars, art trucks are still used for actual freight and utility purposes. It apparently started in the 70s, spawning a couple of films starring Bunta Sugawara of 'The Yakuza papers' fame, and recently a game for the PS2 was made, called 'Shin Dekotora densetsu' ('New Decoration truck Legend').
Pretty decorative, pretty crazy.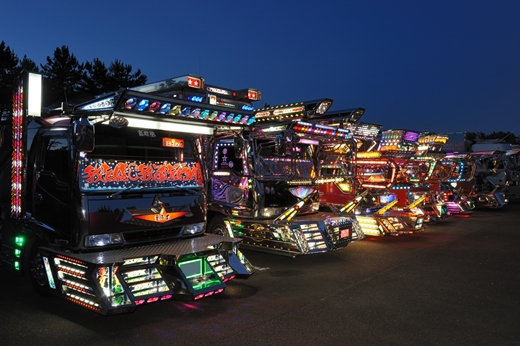 Yep, art trucks.
So, like, do they hand-polish these feckers, or what?