typed for your pleasure on 13 July 2009, at 12.45 am
---
Sdtrk: 'Not that I am' by Throbbing gristle
Yes, a Prelude. Due to post scheduling, which makes this ramshackle blog sound more sophisticated than it actually is, as well as ridiculous recent events, I'd written a massive article for this month's 'Synthetiks-related news' post, and I wanted to break it up a bit as well. Consider this your apéritif!
+ Despite the fact that this is another example of Hollywood getting its grubby paws all over something and tarnishing it; in this case, making a feature film out of another comic series, 'Surrogates' looks like it might be interesting regardless:
BRUCE WILLIS stars as DAVID ADDISON playing JOHN MCCLAIN fighting FUTURE CRIMINALS in THE STEEL CAGE MATCH OF TEH CENTURY
It's due out in September, apparently. Will I actually see it in the theatres? Who can say?
+ 'Regarding Jenny' is a new fillum of the adult variety — it's billed as an adult sitcom — directed by Marie Madison, and starring Jenny Densuke. As that sort of topic isn't my forté, no points as to why I've included it; Jenny happens to be a lovely blonde RealDoll. *nods approvingly*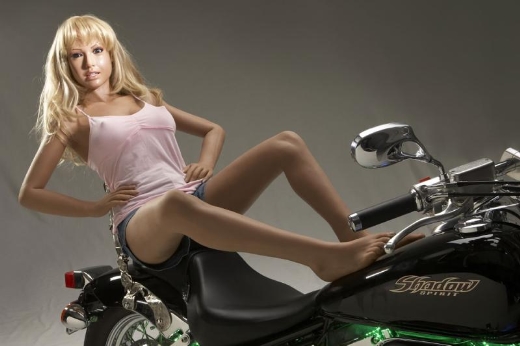 Now that's an acceptable amount of silicone for an adult film star
You can view previews on the official film site here, as well as order the DVD. Not only that, that attractive little lady is also CoverDoll's Doll of the Month for July. Onward and upward, Jenny!
+ You all know that act05 of 'Time of Eve' came out on 01 July, right? Just making sure. Of course, if you don't live in Japan or speak Japanese fluently, you can watch it on Crunchyroll, the streaming anime site. That… description sounds kinda gross; let's not dwell upon that any further.
+ 4woods have done it again! Not only have they upgraded the A.I.Peach body — not that it needed upgrading — but they're also debuting Akari, their latest head, which will fit the A.I.Peach and NEO-J bodies. Each Doll they create is slightly more gorgeous than the last. How do they do that??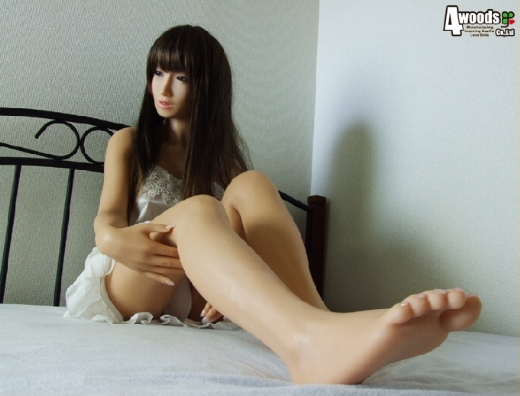 She definitely has the almond-shaped Asian eyes thing going.
Which stands to reason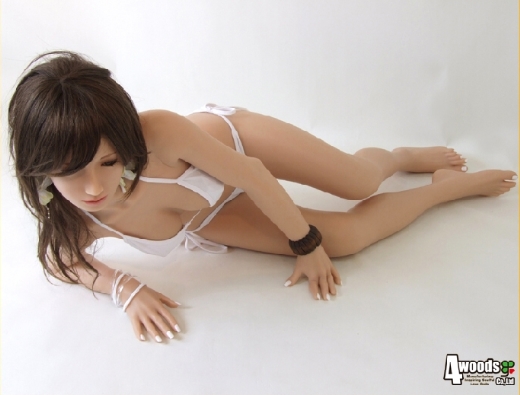 'I swear to god, I am sick of losing my contact lenses'
+ Aaand this was brought to my attention by Samantha's long-suffering husband Euchre: a charming little short film by Giordany Orellana entitled 'Lovebot'.
From the way that it was spooling out, I was afraid the conclusion would be rubbish, but it turned out quite well! Let's just say the director didn't apply the same type of ending that 'Cherry 2000' or 'Lars and the Real Girl' had. GOOD.
Right; that'll do you for now. The actual 'Any Synthetiks-related news?' post will be up on the 23rd, so stay tuned! Once you figure out how to tune a computer, that is. I suggest fiddling with the rabbit ears
Technorati tags: Surrogates, Bruce Willis, Regarding Jenny, Marie Madison, Jenny Densuke, Abyss Creations, RealDolls, Eve no Jikan, イヴの時間, Time of Eve, 4woods, Lovebot, Giordany Orellana