typed for your pleasure on 30 April 2009, at 12.17 pm
---
Sdtrk: 'Monument' by Depeche mode
To be honest, the link for these blokes has been cleverly hidden in the 'Synthetik companion types' section for the past couple of weeks now, but it'd be wrong for me to not do a wee post to bring them to further attention, right? So straight from Vladivostok, Russia, please give a warm welcome to the newest company making affictitious women, Anatomical Dolls.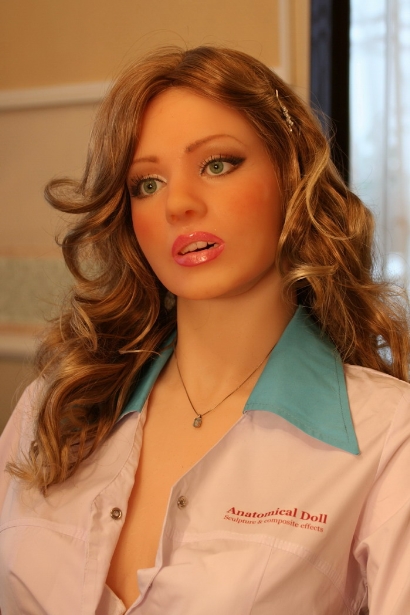 'Not only am I an employee, I'm also a product'
Much like the next generation of Synthetik companions, Anatomical Dolls are made with platinum silicone, which has a less-tacky and more flesh-like feel. The heads are interchangeable, and the degree of joint mobility can be requested as well, so you can have a Doll that's more stiff for posing, or more loose for ahem other purposes. The Body 1 is a very statuesque 5'10", 73 lb lass, with 34D breasts and a sz 9 shoe. Yeah, she's a supermodel.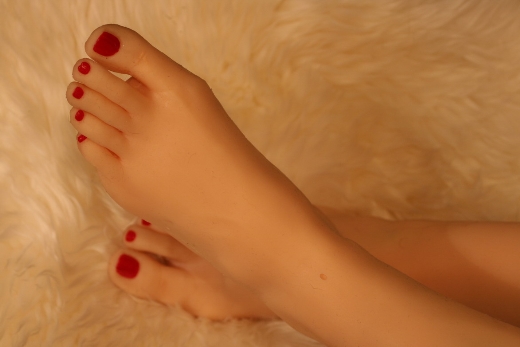 My current desktop wallpaper. I don't get much work done
So far there are two heads available, the Victoria and the Marina, and they also claim that you'll be able to order a lass with an optional 12v internal heating system, that can raise her body temperature up to 140°F. Which, it could be said, truly makes the Anatomical Doll hot. Ah ha ha ha haar.
Congratulations Russia, on your delicious entry into the Global Doll Market! It's a bit like Eurovision, only sexier! And quieter.
More news as it surfaces, of course