typed for your pleasure on 30 January 2009, at 11.11 am
---
Sdtrk: 'Sandpiper' by Reg Tilsley
Another one for the 'Organik woman made Synthetik through the use of Clever Art Magicks' file — in fact, I've created a new category for it, called 'Organik to Synthetik' — witness Tamar Levine's 'Broken Robot Girl', apparently the first in a series. So far, so good!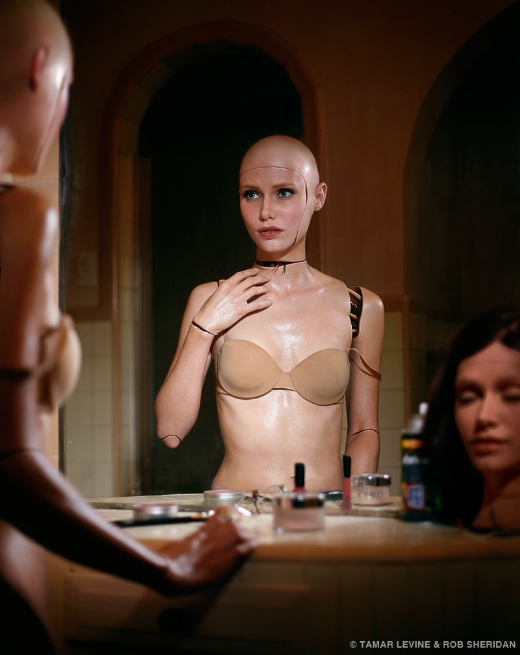 We've all got problems, babe
And they say the Photoshopping of people in images is a bad thing? I cannot agree.
Some legitimate Doll news is coming soon! I have to sit down and forge a post detailing it. Soon, I say!
Technorati tags: Android, Gynoid, robots, Tamar Levine, Photoshop