typed for your pleasure on 2 December 2008, at 12.59 am
---
Sdtrk: 'Blister' by Venetian snares
So going from the results of our recent poll, it appears our little toy robot cat finally has a name — you can call him Shironeko.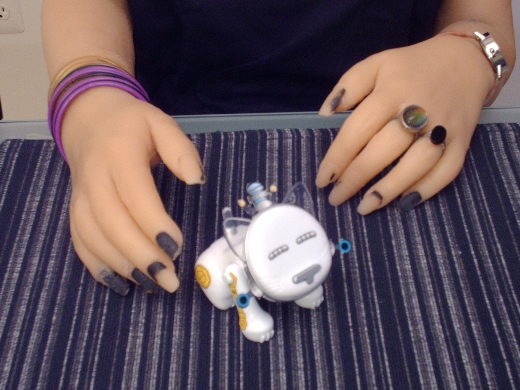 See how ecstatic he looks? That's the picture of glee right there
It was a landslide; as of 12.40am Monday morning, that particular name choice garnered twenty votes, versus the ten that Mecha-Moggy 5000 received. I suspect that Shi-chan might have called in some favours from other Dolls…
Our friend Neo did have a point, though, when he remarked 'I really think the lady of the house gets first dibs as she has to house-sit the cat!' Yeah yeah, buddy, you and your 'logic'. *waves hand dismissively*
Thanks very much for your participation! We're all winners?