typed for your pleasure on 23 October 2008, at 10.25 am
---
Sdtrk: 'Not a gun' by Prince and Pearl
Some breaking news — dig what I spotted on some Japanese person's blog this morning: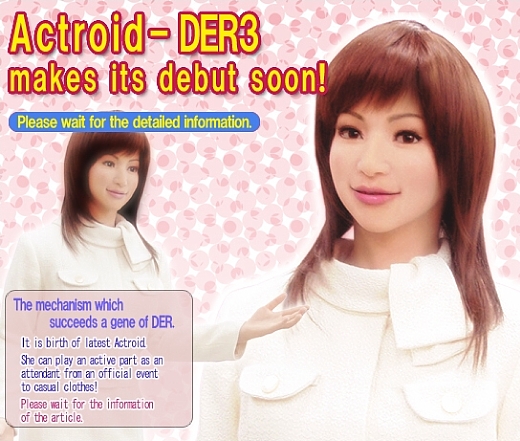 So far, no release date or additional information has been put out on either Robot Watch, or Kokoro Co. Ltd's sites, so as you suspect, I'll be watching those like a hawk. Probably won't be long now, though…
I could've saved this for November's 'Any Synthetik/Doll-related news, Davecat?' series, but that instalment will already be brimful of info as it is. At least, I think so… I might've lost a link somewhere.
Happy 23rd!
EDIT (30 OCT): Swapped out the pic for the one found on the English version of Kokoro's site, durr hey. And shame on you, translators, for using 'it' instead of 'her' — that's contra-productive
Technorati tags: Android, Gynoid, robots, Kokoro Co. Ltd., Actroid