typed for your pleasure on 15 February 2008, at 1.02 pm
---
Sdtrk: 'Sadistic' by Stereolab
We know a little workplace in the American Southwest, where alert reader Sena toils in the biotech department. She, like many other people, recently viewed 'Guys and Dolls', found it eminently fascinating, and told her coworkers about it. However, instead of the typical torches-and-pitchforks reaction, according to her, Sidore and I are celebrities over there. Don't believe me? Check out their whiteboards: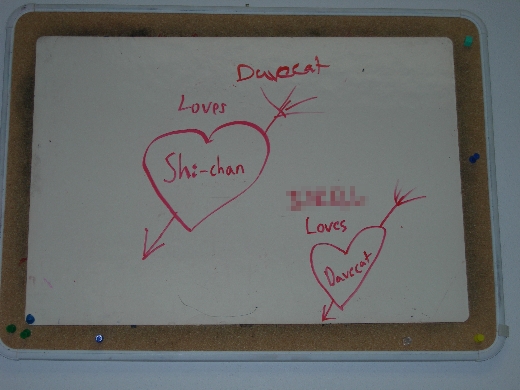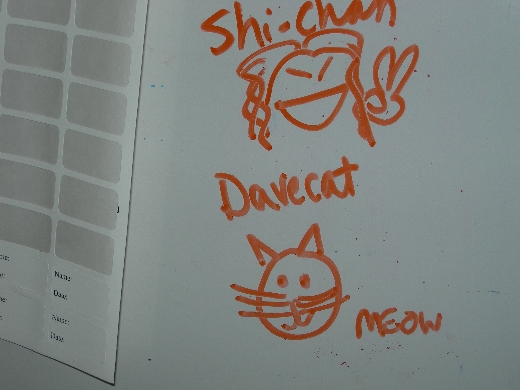 That blurry bit in the first pic is the department name, by the way. I particularly like the second pic though, as the artist managed to accurately capture our likenesses to a T. Someone's done their research!
This post goes out to Sena, Jacob, and the diligent (?) employees at Corporate Workplace That I Obviously Can't Name, Located in a Rather Large Southwestern State. Stop watching so many videos on das InfoBahn! Go read a book instead!