typed for your pleasure on 24 March 2015, at 11.29 pm
---
Sdtrk: 'Mono Lisa' by Butter 08
There really wasn't a lot to write about this month! Which is okay, as I'm up to my eyeballs in writing. Much of it is just variants of the stuff that I was working on last month! Lazy bastard.
+ 4woods keep the sexy quality coming with their new head, Chisato. You can equip either the A.I.Doll Allure or A.I.NEO im bodies with it, and as the site says, 'We created her based on a concept "a mature sexiness that accepts all your needs and gently takes you in…" Her melancholic and naive face will gently release what you have been hiding inside.' What I get from that is that she'll put you at ease, so you'll be more willing to tell the investigators additional details about the crimes you've committed. Fair enough!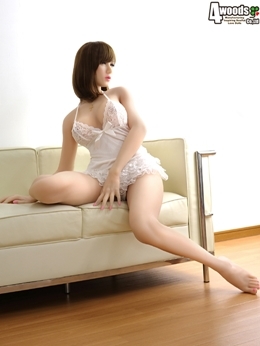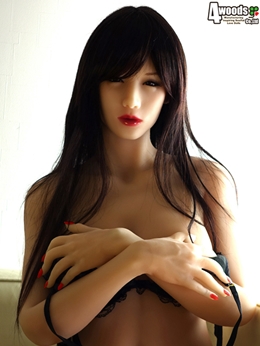 Chisato, in A.I.Doll Allure and A.I.NEO im flavours
Check out the A.I.Doll Allure and A.I.NEO im galleries to see her in action. And speaking of new photos, 4woods have added new shots of Lilica (A.I.NEO im ver.), Hatsuki (A.I.doll Allure ver.), Yu-ki (A.I.NEO im ver.), Elina (A.I.NEO im ver.), and Nonoca (A.I.doll Allure ver.), for your edification.
+ And *activates Reverb switch* I HAVE TAKEN PART IN ANOTHER INTERVIEW. After a fashion. Elizabeth Nolan Brown, of Reason magazine, wrote an article a number of weeks ago entitled 'Sex, Love, and Robots', and asked me for some input/perspective, seeing as that I have a wee bit of experience with this sort of thing. Ms Nolan also chatted with Katie Aquino, aka Miss Metaverse, which is a nice bit of a dovetail with the piece she'd done on me back in January.
In a 2014 paper, the Brown University psychologist Bertram Malle and Matthias Scheutz, director of the Human-Robot Interaction Laboratory at Tufts University, defined social robots as "any robots that collaborate with, look after, or help humans." Kate Darling, a robot ethics researcher with the Massachusetts Institute of Technology (MIT), prefers the wordier "a physically embodied, autonomous agent that communicates and interacts with humans on an emotional level." Social robots, according to Darling, can also "follow social behavior patterns, have various 'states of mind,' and adapt to what they learn through their interactions." Sexbots, of course, would fall squarely in this category. So would robots designed to interact with nursing home patients and robot pets. […]

Human beings love their pets, in large part, because of our deep tendency toward anthropomorphism: the imputation of human-like qualities onto animals and nonliving things. Anthropomorphizing a pet doesn't require believing the pet is fundamentally human, it just means its personality and behavior inspires humans to treat it like a person with complex desires, motivations, or memories. It is a near certainty that we will do the same with social robots as they become increasingly commonplace.

The human inclination to anthropomorphize animals "translates remarkably well to autonomous robots," Darling noted in her 2012 paper, "Extending Legal Rights to Social Robots." A robot that can mimic human behavior, social gestures, and facial expressions "targets our involuntary biological responses."
the entire article is here
This is one of several pieces regarding Synthetiks that have appeared in assorted online publications since last Winter, so it appears that the popularity of artificial companions is on the upswing once again!
*deactivates Reverb switch* Sorry about that.
+ Lastly, the 23rd was the birthday of the archivist of Deafening silence Plus, Muriel Noonan! She's younger than Elena by a year, and younger than Sidore by three years. I only mention it in this fashion, as Mew would probably throttle me if I mentioned her age outright. Let's just say she's in her thirties.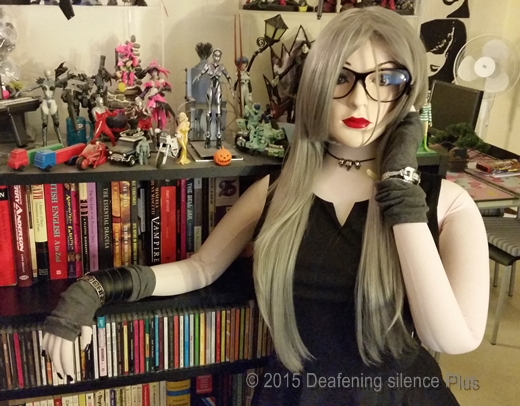 All of us here agree that Mew is Coventry's finest export since Delia Derbyshire, Emma Fryer, and Fun Boy Three. Fact