typed for your pleasure on 5 November 2006, at 2.17 am
---
Sdtrk: 'The weeping dancefloor' by The caretaker
Normally, I don't plump for Orient industry's CandyGirl Dolls cos most of them don't look mature enough for me, but their new Jewel Rosa line has a certain je ne sais quoi that's captured my attention. I'm thinking it might be their generously-sized dirty pillows.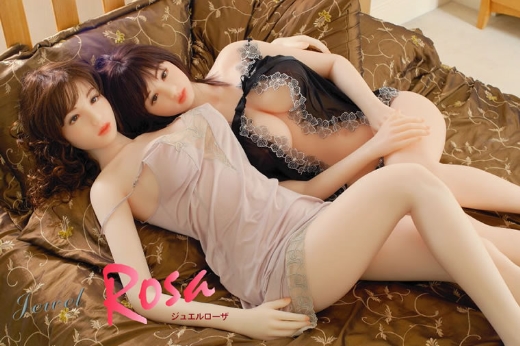 N.B.: not to be confused with the Pixies' 'Surfer Rosa'
According to a Japanese Doll news site filtered through Babelfish, it says
Name of truth striking of Orient Industry with "Jewel Rosa", with atmosphere new work 3 of heads seems that aims toward the doll of the adult. It meaning that product information is not announced yet, details are unclear, but, because it made the naming, "Jewel Rosa" specially, it probably means being the essential difference in size of the bust and other than tenderness. In other words to the framework which past from the framework, it is can do posing slowly evolution (?) That you think whether it is not to do. As for the head, Koyuki (18), Ami (22), Sachiko (26) with, the kind of air which the supposition kind of age which is said separately is produced does. Furthermore, start of incoming order November 2nd from 9 o'clock in the afternoon.
Ahh, machine translations: truly High Comedy. But you get the gist of it, I'm sure. I hope!
More news on the Jewel Rosa series as it rolls past me
Technorati tags: Orient industry, CandyGirl