typed for your pleasure on 27 March 2006, at 10.20 pm
---
Sdtrk: 'Packing, printing & light assembly' by Basil Kirchin
As I was driving through my neighbourhood going home today, I saw a young man walking down the middle of the road. Now the problem here is that there were available sidewalks on either side of the road that he was clearly uninterested in using, and he was in my way. No, the stupid bastard was more enthralled with the idea of obstructing, or at least slowing, my progress. I have absolutely no respect for people who do that shit. I don't even mind it if a person is in the road, but perhaps walking alongside the kerb no more than a foot away, but this tosser was about a foot away from the centre of the road. I wanted to shout at him as I passed, 'They're called "sidewalks" for a reason, you cakefucker.'
I should've run him down, like a dog in the street. Not out of nastiness, mind you, but simply to teach him a lesson. No sane jury would convict me.
On a lighter note, I present to you: the sum total of Human Evolution.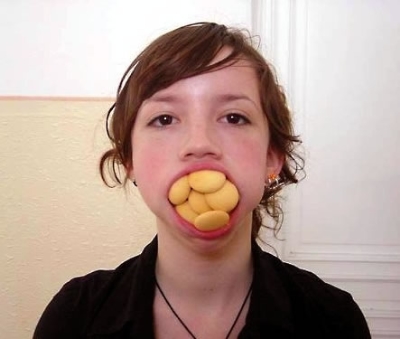 Better post later, as obviously I need to think of something arguably more interesting or profound to type