typed for your pleasure on 8 September 2005, at 1.54 pm
---
Sdtrk: 'My 36 favourite punk rock songs' by Jason Forrest
A full-colour insert for this fluttered out of this week's MetroTimes and onto my lap: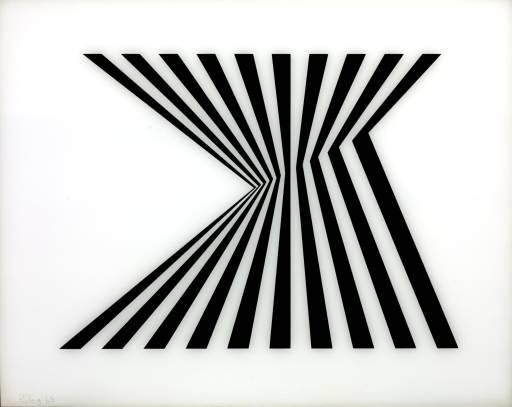 BRIDGET RILEY: PAINTINGS AND WORKS ON PAPER, 1963-2005
SEPTEMBER 3 THROUGH OCTOBER 30, 2005

This exhibition encompasses forty years of uncompromising and remarkable innovation, exploring Bridget Riley's characteristic and distinctive optically vibrant work. Her last exhibition in North America was at the Dia Center, New York, in 2000.

Riley's work is celebrated for its ability to engage the viewer's sensations and perceptions, producing visual experiences that are complex and challenging, subtle and arresting. Her paintings employ a simple vocabulary of colors and abstract shapes to generate sensations of movement, light and space. This exhibition traces the development of Riley's work from the early 1960s to the present day.
It's taking place over at Cranbrook Art Museum, which is a place I've not been to since I was in gradeschool. I've definitely gotta check that out..
Bridget Riley herself will also be there on 23 and 24 September. Huh! I didn't even know she was still alive!