typed for your pleasure on 9 June 2005, at 10.08 pm
---
Sdtrk: 'I hear a symphony' by Pizzicato five
Well, shit. 🙁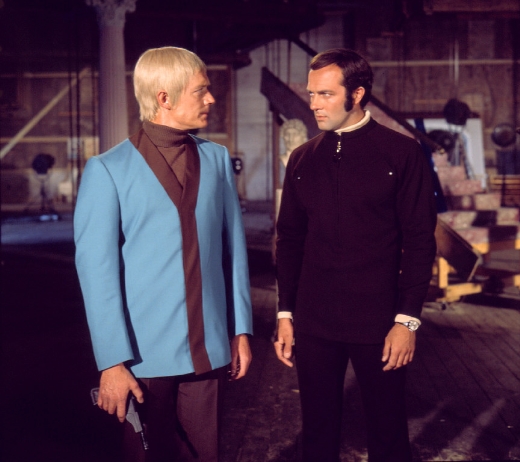 UFO Stars Ed Bishop and Michael Billington Have Died

In an appalling tragic coincidence, ED BISHOP and MICHAEL BILLINGTON, the two lead actors in Gerry Anderson's 1969 series UFO have both died this week within days of each other.Michael Billington, who played man-of-action Colonel Paul Foster in the series, passed away on Monday, June 6th. He was 63. The circumstances of his death have not been released.

Ed Bishop, who starred as the tough, dedicated SHADO Commander Ed Straker in UFO and also provided the voice for Captain Blue in Captain Scarlet And The Mysterons, died on the morning of Wednesday, June 8th, just three days shy of his 73rd birthday. He is believed to have contracted a fatal virus while undergoing hospital treatment, but the exact cause of death is currently under investigation.