typed for your pleasure on 27 May 2009, at 12.59 pm
---
Sdtrk: 'Gabriela (El Guincho remix)' by Joe Crepúsculo
Whilst performing one of my usual / many / relentless searches for Synthetik information/pictures recently, I uncovered this steampunky gem: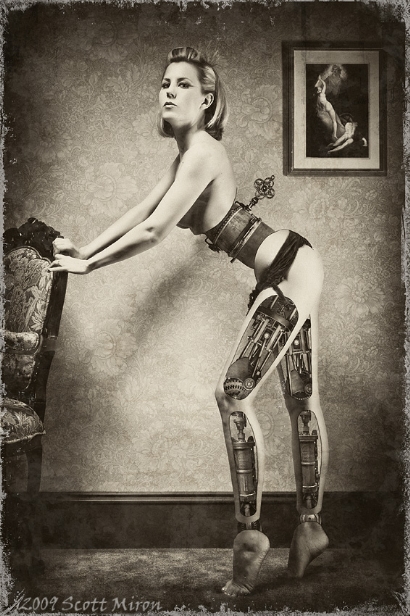 'Wind-up Gynoid' is by Scott Miron, a photographer out of Minnesota. Looking over his portfolio, he's got quite an impressive body of work, but that seems to be the only Gynoid-related pic he's done to date. Why stop at just one? is my question.
Better post soon, as I'll be hanging out with a handful of iDollator colleagues this Saturday for another Parliament. I'll be broke but gleeful!