typed for your pleasure on 12 August 2007, at 4.20 am
---
Sdtrk: 'Liebeszimmer' by DAF
First Ian Curtis, then Martin Hannett, then John Peel, and now Tony Wilson? This is looking extremely grim.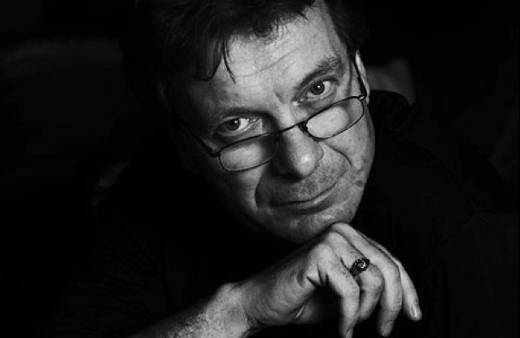 Tony Wilson: Driven by music and Manchester
Former Factory Records boss Tony Wilson, who died at the age of 57, kept up his two major passions until the very end

By Cole Moreton
Published: 12 August 2007 | The Independent

Tony Wilson was a twat. The poster for the film about his life, 24 Hour Party People, said so right under a picture of his face.

Actually it was comedian Steve Coogan, who played the founder of Factory Records and the Hacienda nightclub in the semi-autobiographical movie. But Wilson approved the image, saying: "I found it very funny."

Abrasive, acerbic and well aware of his own legend, Wilson would have laughed, too, at some of the more fulsome tributes paid to him yesterday, after his death at the Christie hospital in his home city on Friday night, aged 57. Pop stars and politicians alike praised a man who remade Manchester, crediting him with inspiring a cultural renaissance that began with the post-punk sound of Joy Division and resulted in a confident modern city.

"He had two driving passions," said Stephen Morris of New Order and Joy Division. "One was the music and the other was the city that he lived in. In later life he was a campaigner for devolution for the North-west. I strongly suspect this was so that he could become Prime Minister of Manchester." Hacienda regular and writer John Harris said Wilson showed Mancunians that they did not have to leave, and "sowed the seeds of the cultural regeneration of Manchester which has now come to pass".

But Wilson knew that his abrasive, fast-talking personality got up some people's noses. "People have treated me with contempt," he said in his last television interview. "Quite rightly."
the rest of the article is here
Without Tony's forward thinking, Punk wouldn't have gotten as big of an audience in Northern England, and without Punk, there would be no Post-punk, and without Post-punk, there would be no Joy division, and tracing the many myriad lines of influence Joy division's made on music would be far too detailed for me to get into. Cliched as it sounds, Tony Wilson had a huge influence on the music culture of Northern England, and put Manchester on the map as far as the starting point for hundreds of bands.
Not since Sex pistols manager Malcolm McLaren had there ever been a band manager as 'rock star' as the rock stars he supported. We're gonna miss you, mate
Technorati tags: Tony Wilson, Factory records, Joy division, Happy Mondays, Manchester