typed for your pleasure on 23 June 2007, at 2.58 am
---
Sdtrk: 'Gorilla tactics' by Death in June
Right: the LOLCATS thing was funny the first couple of times, but at this point, it's starting to reek from overuse. But before you pitch it into the aged memes bin to ferment alongside All Your Base, that 'race car insanity test', and that peanut butter jelly song, I just thought I'd point out this one I'd spotted: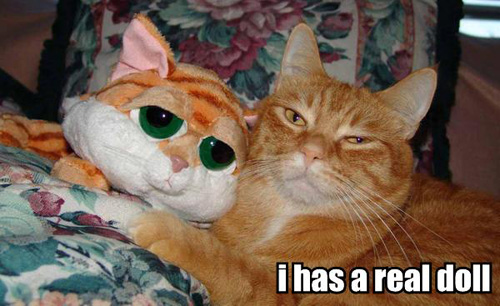 That's awfully cute. 🙂
Also, it's the twenty-third again, which means it's time to stop round to Sidore's Dailymotion page — the link's beneath the banner — for yet another glimpse into the World of Synthetiks *waves hands around like Doug Henning* Happy 23rd!