typed for your pleasure on 15 March 2007, at 12.06 am
---
Sdtrk: 'Spectre' by NON
Soviet Russia! Home of old-school Communism, the Lada series of automobiles, and Yakov Smirnoff-style jokes. ('In Soviet Russia, Russia Soviets you!' Etc) Also, Russia is host to a few buildings that definitely slot nicely into the 'This was the Future' series. You've got the sturdy-in-appearance-only Dom Sovietov, you've got the Melnikov House Studio (saving that one for an upcoming instalment), and then there are these lovely Brutalist wet dreams.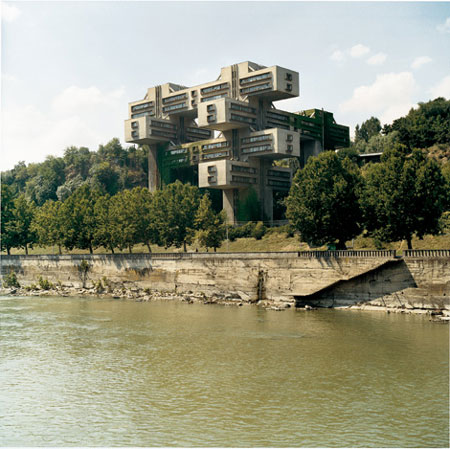 'State Department for traffic' building, Tbilis, Georgia
Unfortunately, much like when I'd linked to Ostmoderne, info in English for these buildings is bloody hard to come by. Do I look like I can read Cyrillic? Do I??
The States could definitely use more buildings after that fashion. Hell, every country could use more buildings after that fashion. But I would say that.
Do svidanya, especially to William Bennett, whose blog I originally found this site on, and Happy Ides of March!