typed for your pleasure on 23 January 2007, at 12.37 pm
---
Sdtrk: 'Pan's garden' by Belbury Poly
FYI: three new video clips have been uploaded to Shi-chan's Dailymotion page; some pervy, some not so much. But I regret not locating a really good karakuri video for her to post this month. As we start running out of Synthetiks clips, however, that might well change…
And I'm rather cranky that I still haven't been able to procure a single video of the new and improved EveR-2 Muse. (This one doesn't count, as that's the old new and improved EveR-2 Muse.) *narrows eyes to flinty slits* Hangul, your angle-and-oval-based characters vex me.
In some aspects, life should be like a Flinstones cartoon; strike someone on the back of the head with a rolling pin, and suddenly, they know a foreign language, like Portuguese.
In the meantime, enjoy the videos! But I leave you with a sordid reminder of what we're missing out on. Happy 23rd!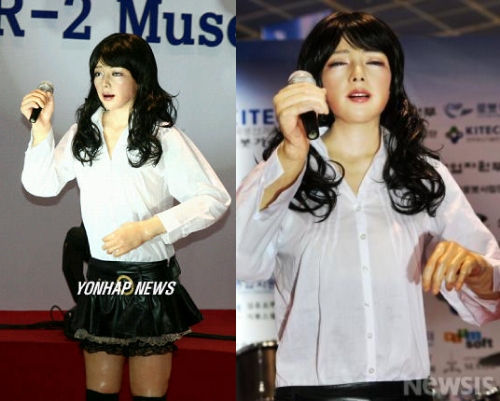 She still sings horrible pop shite, but she's a Gynoid, so it's more palatable