typed for your pleasure on 11 July 2006, at 9.53 pm
---
Sdtrk: 'Kinky boots' by Patrick Macnee & Honor Blackman
Speaking of Dolls — cos let's face it, when am I not speaking of Dolls? — it seems that the Good People at 4woods have just released two new heads for their delicious A.I.NEO series. I approve!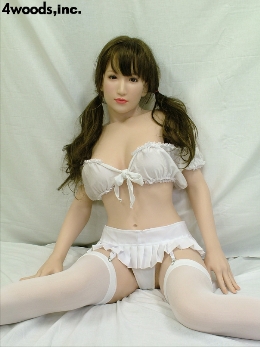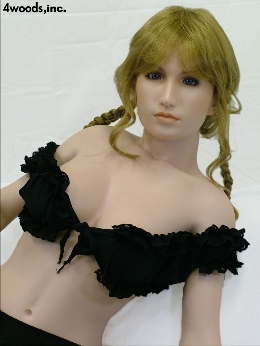 Left, Sayoko; right, Chris
Both the Sayoko-chan and Chris models are just under 5'2″, weigh 66 lbs, and boast 34.24.35 as their measurements. Yum yum. Upon reflection, 'delicious' is too simple of an assesment…
It looks like 1st Personal Companion have come up with a new head to choose from as well..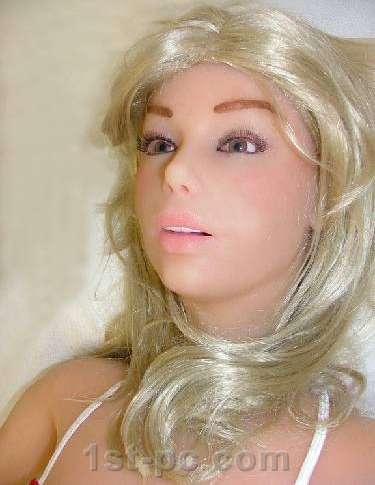 Looks a bit like Rose Tyler, don't you think?
This head type is called Kay. Or Tracy. I'm not entirely sure. Whatever her name is, I'm likin' what I'm seein', and she's a pretty attractive collection to the other head types that 1st-PC already has available..
Also, the current fate of SynthCreations, makers of the gorgeous Mecadoll, is that they've undergone a couple of corporate changes, and is now My Party Doll.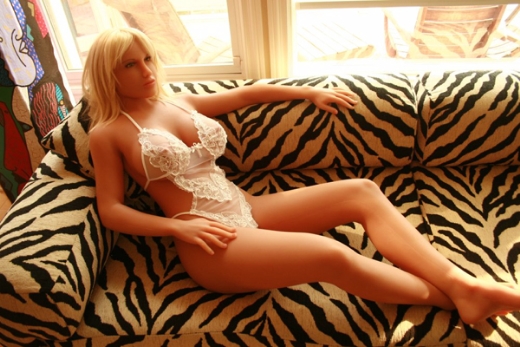 She counted sitting and staring amongst her many hobbies
I'll wait and see what manifests before I add them to the sidebar list of manufacturers, but it's good to see they're still afloat! More companies = more sexy silicone diversity, which is always ace.
Back to Japan, A NEW CHALLENGER APPEARS!! in the form of Honey Dolls, by Axis Japan. Hopefully not related to Haman Karn's Axis from Gundam, but I digress. I literally just saw these as I was writing this up, but at a cursory glance, they certainly attract. Especially the Honey3 model, pictured below. Mmm.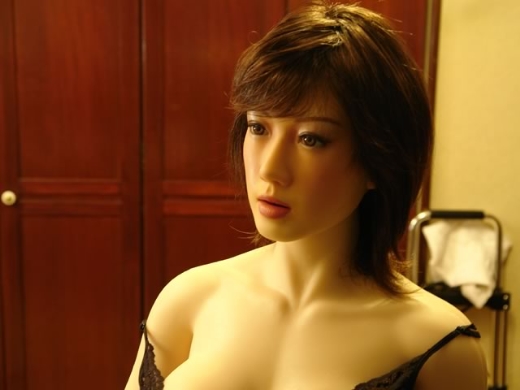 She seems… distracted
This company is definitely one to watch. (I've added these cats to the sidebar, as they have an actual finished website.) Apart from the swap-out-capable heads, the under 70 lb weight, and the tactile sensors embedded in each breast, what really gets my attention is the fact that these are the first Japanese-made Synthetiks since Chestnut co. Limited's Rare-Borgs that feature mouths that you can open. I'm excited. Are you excited?
And finally, regarding Cruyff, makers of the Erie series of Synthetik companions: I once mentioned that the name sounds like a light and flaky pastry, but could they be possibly named after legendary Seventies-era Dutch footballer Johan Cruijff? After all, what's another name for a love doll? That's right… a Dutch wife