typed for your pleasure on 9 July 2006, at 5.30 pm
---
Sdtrk: 'The Witch' by Coachwhips
Well played, France, but it appears that Italy is the Final Victor.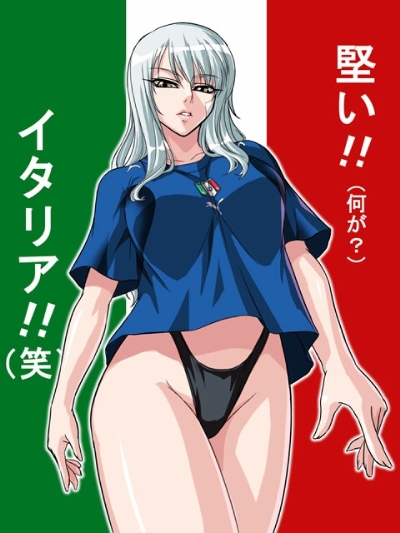 I was kinda torn there, as I like France as a country, but I fell in love with Juventus when I was first getting into footie a few years ago. Plus, Buffon is a pretty impressive keeper; at least when I'd seen him. Shame about Zidane being sent off, though. For a while, I actually thought France would take the Cup.. Nevertheless, an intense game!
FYI: the illos of the footie lasses (with the exception of the England one in the first post) were drawn by Kagami of Utility-pole spirit, and the CG Japanese lass in this post was done by M-RS of incise soul.
England in 2010, damnit!
Technorati tags: FIFA, World Cup, football, soccer