typed for your pleasure on 11 March 2006, at 9.18 am
---
Sdtrk: 'Everybody in the Discotheque (I hate) (We Love Motor Mark mix)' by Stereo total
Funny you should axe that question! atsushi-san and his sexpot girlfriend MaRi-chan have kindly sent us these new pics for evaluation recently. These would be the new face for the Yu-ki model of A.I NEO Doll by 4woods.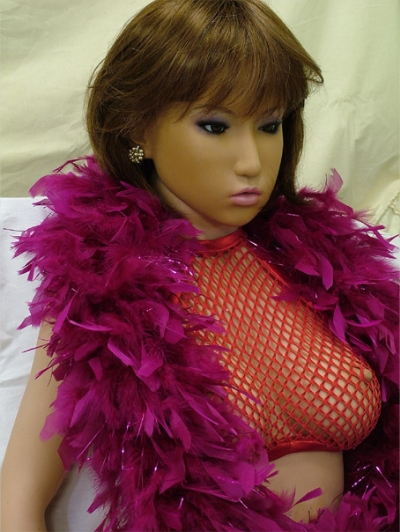 4woods normally has a quite consistent batting average with their lasses, but wow, the new face is very, very impressive — the eye makeup is ace, and I am really digging her little pout. (And everything else, of course..)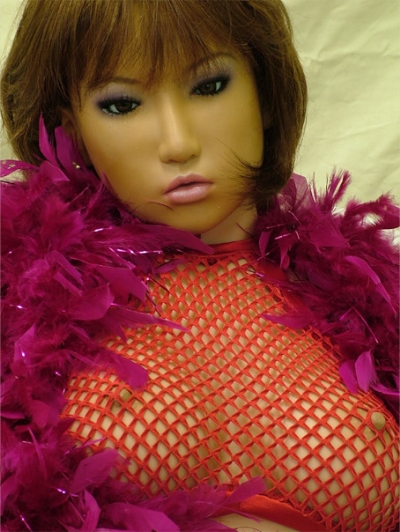 Sure, Yu-ki may be more ganguro-esque than Shi-chan and I prefer our Synthetiks, but, as she can still be ordered with the 'Natural' skintone as well as 'Asian color', that's quite alright. It's not as if we'd say no to a ganguro Doll anyway, but I'd have to keep a close watch on my credit card..
Additional pics of the new face aren't actually up yet on 4woods' site, so I guess this post would be defined as a 'scoop', but an official announcement should be made soon, however. In the meantime, you could do what we're doing, and stare longingly at the ones above! Ahh, so nice..
Also, I may have a line on some episodes of 'My living Doll' on DVD. Not exactly a legitimate release, of course, but at this point, beggars can't be choosers, as I've been frothing at the bit for years to see these. More details relatively sooooon