typed for your pleasure on 27 October 2005, at 8.05 pm
---
Sdtrk: 'Kenkäneekerien nenäkekkerit' by Mats Swan
This is a really fab idea, but I think they'll need to install some really tight security measures for it, otherwise it'll be A FESTIVAL OF THEFT.
Mazda Ditches Cylinder Locks in Favor of USB Key

By Scott Clark on Tuesday 30 August 2005, 8:24 PM

I never thought it'd be possible, but Mazda of all companies has embraced the inner geek inside me to make me want to run out and test drive one of their cars. Thankfully this is only a concept car for now, and my Honda is still running strong.

Designed for "net-savvy youngsters", the new concept hatchback, Mazda Sassou, ditches the traditional cylinder lock key system in favor of USB flash drives. In addition to starting the engine, the flash drives can be used to transfer driving directions for long trips along with the latest songs for the day to the Sassou's internal hard drive.

Just be sure to vent the windows though, it looks like the extra large sunroof would literally cook any electronics you have in the car during your lunch break.
Mazda also has to refine the technology, so that people over the age of 35 can use it. You know.. all those individuals out there who aren't exactly 'tech savvy'. Which is probably half the US population. JOE SIX-PACK: 'Why do they call it a key drive, if it ain't look like a key??'
I can see this car doing well in Japan, of course, and maybe Europe, but unfortunately not so much in the U.S and A. Which is a shame, cos it's a pretty ace-looking car..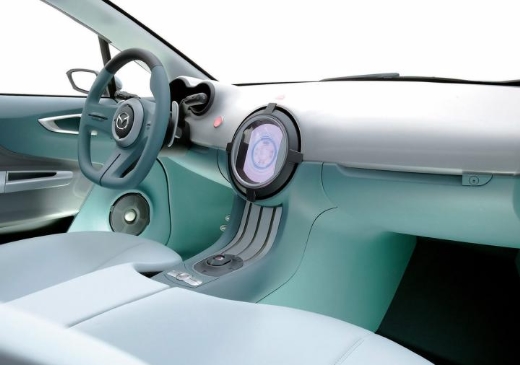 More about the Mazda Sassou here