typed for your pleasure on 24 October 2005, at 3.07 pm
---
Sdtrk: 'Map ref 41N 93W' by My bloody valentine
Well, kinda. Whilst I was out cavorting in T.O on Saturday, my copy of 'Still Lovers' finally arrived! As I suspected, it's an extraordinary book, despite my obvious bias towards the subject matter. 😉 I only wished that I hadn't seen so many of the pics beforehand on the Internet, as it's turned out that I'd already viewed half the book. Nevertheless, the monograph is fab, the pictures are beautiful, the preface and the forward are both ace.. in short, I highly recommend you purchase a copy.. In fact, if you're so inclined, if you send me your copy via postage-paid registered mail, I'll sign it as well. Hit me up through my Contact page for further instructions..
Also, I ran across another article detailing why if the States doesn't wriggle out of that whole Judaeo-christian stranglehold soon, other countries are going to leave it in the dust when it comes to the development of Artificial humans, and other aspects of scientific research, and, well, progress in general.
And since Sweetie's site is temporarily down, here's an omake (bonus) from atsushi-san and MaRi-chan, of MaRiWeb.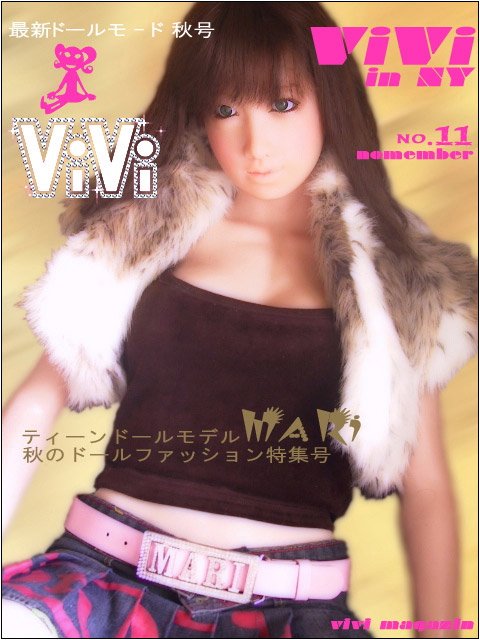 Dig that stylish belt buckle
atsushi-san explains: 'This is FAKE of japanese teen magazin.' Very nice, and arigatou to both of you!