typed for your pleasure on 29 September 2010, at 12.07 am
---
Sdtrk: 'Milling around the village' by Broadcast
Sweet Dagon, the last one of these I wrote was in April?? *exhales* Wow. Good job I don't charge admittance to read this blog, right? Yeah. Whooo.
Anyway! This house, like all good dwellings, has a name; they call it Moonacres. Which sounds really Crowleyan, if you stop to think about it. Adding to its pre-20th century Modern pedigree would be the fact that it's located on the Beaulieu Estate, in Hamster Hampshire, England. According to its listing on The Modern House Agents (yes, I'm harvesting from them again), 'The Estate is an area of approximately 7,000 acres of beautiful Hampshire countryside, including the Beaulieu River, that is owned by Lord Montagu. The Estate has been in existence since the 13th century and has been carefully protected to avoid over-development'. Mm hmm.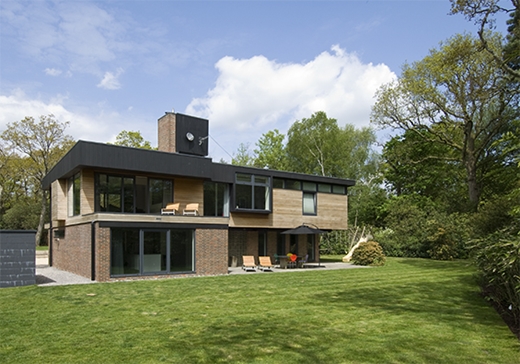 The house itself, designed in the Sixties by architect John Strubbe, boasts two floors, five bedrooms, an office, a study, a reception room, and a double garage. There's a deck area over the garage as well, so you and your significant other / mistress / what-have-you can lounge about, drinking Bradfords and staring off into the middle distance.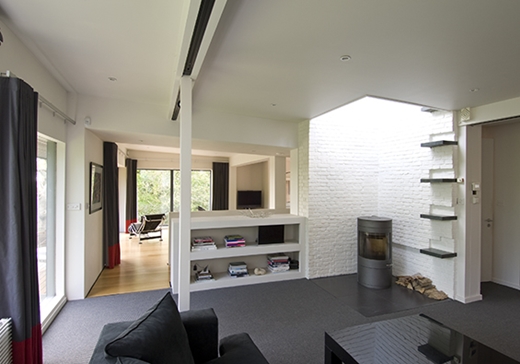 The only issue I have with this place is rather like the one that fellow bloggist veach of s n a p p e r h e a d had with the domicile I'd written about in the previous instalment of this series — Moonacres' interior is kinda incongruous with its exterior. It's been maintained, so it's not as if it's falling into disrepair or anything; it's just too modern. Like a now modern, not a Sixties modern. I love IKEA and all they do for humanity, but its distinctive aesthetic simply doesn't belong in a home from roughly fifty years hence. Although I gotta say — the white, black, and Factory grey with blood-red colour scheme they've got going definitely speaks to me.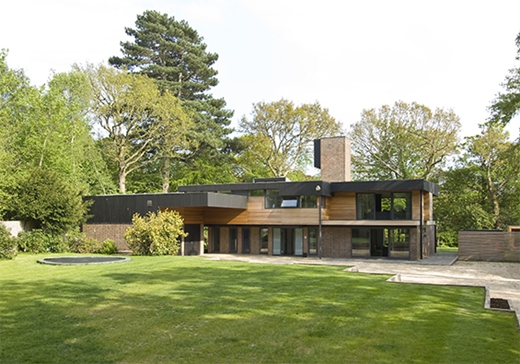 You'll be delighted to know that Moonacres is still on the market for a cool £1,750,000, so start rooting through your couch cushions