typed for your pleasure on 4 May 2007, at 12.59 pm
---
Sdtrk: 'Decades' by Joy division
In doing some research on my Most Favourite Subject, this quote by roboticist David Hanson from an article last year in the Toronto Star stood out: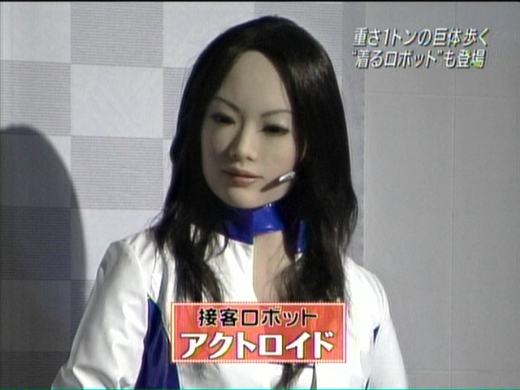 'If we don't give [robots] faces, if we don't teach them how to be a part of the human family in the future, then they will be cold and faceless and they will be scary. They'll jeopardize our existence on this planet,' he says. 'We need to start planting the seeds in the technology of compassion and wisdom.'

'Otherwise they will just be ruthless.'
the rest of the article is here
In other news, I'm at almost a total loss as to what to write about next, as evidenced by the subj.title. This happens every now and again; I just have to dig in my spurs and ride it out. Something will come up, I'm sure. Right?
Technorati tags: Android, Gynoid, Synthetik, David Hanson